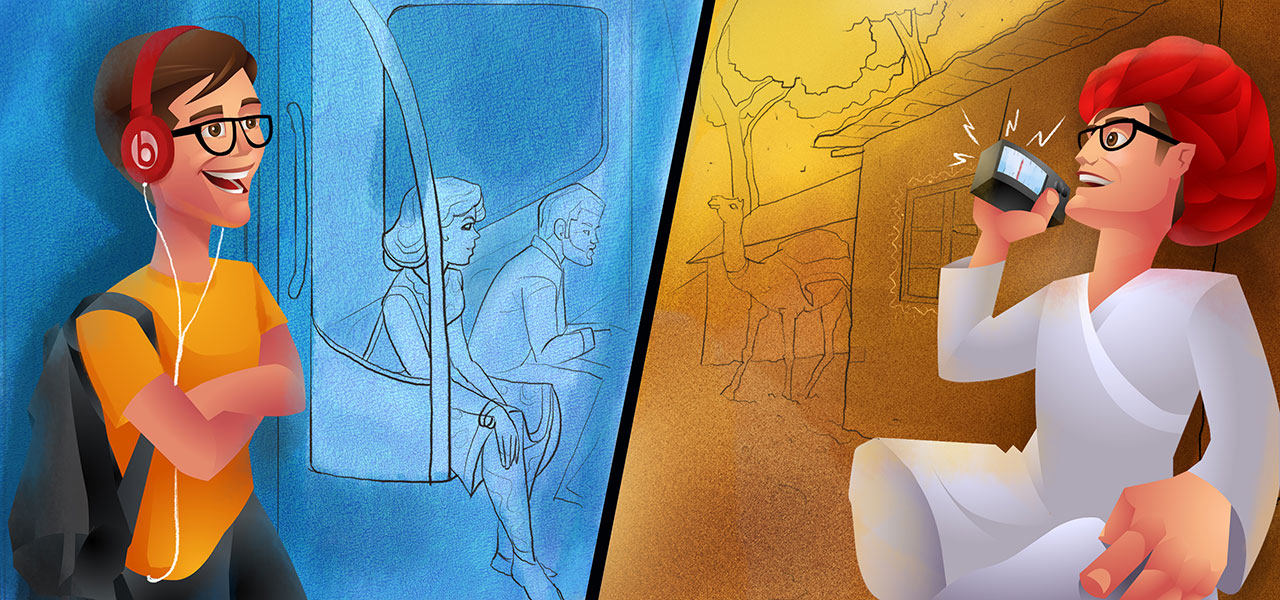 Audio based course : Interview Skills
Below are the audio links to the demo of our course "Vinayak ke unche khyaab". It's an audio based learning course available in Marathi , English and Hinglish (Mixture of English & Hindi) language. Click the play button to hear the files.
Mobile learning is latest learning medium which has made possible the delivery of learning content to learners utilizing mobile computing devices and to reach out places to the farthest corner of the world. Enhance specialises in developing indulging and self paced courses for users to listen and learn effectively. Our audio courses can run smoothly on mobiles devices, radio, cds etc.
Samaypur Ki Sair
It's an example of an audio based course, where a student can learn from the printed booklet and call on a mobile number, to listen the voice over interactivity of the booklet. It will also benefit the learner to understand the course in an enhanced way.
Click the PDF link to know more