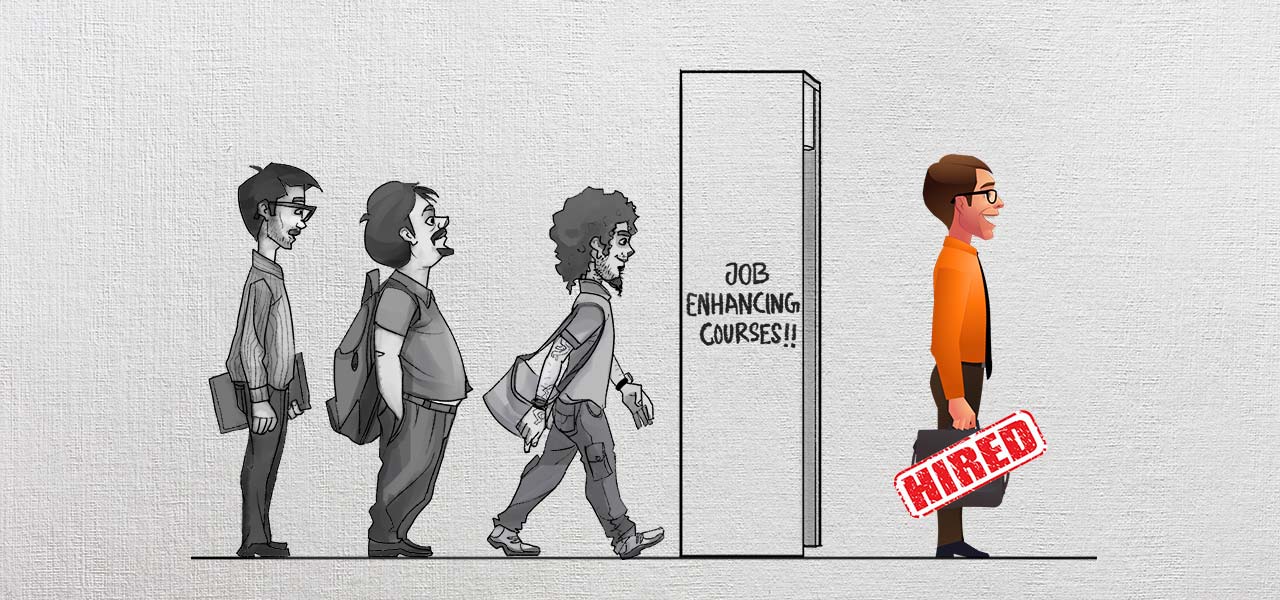 Job Oriented Free Courses
Job Oriented Free Courses
Education is the process of facilitating learning and is defined as the "Process of imparting or acquiring knowledge or habits through instruction or study". Knowledge, skills, values, beliefs, and habits of a group of people are transferred to other people. Education is not only to go to school for learning, it mean that people may learn from their family, social life, their work, experience or online. Continuous learning is process of life and vision of the universe. The day we stop learning new things professionally , personally, literally, it would be the end of life.
With the development of society; education has taken many shapes, such as child education, adult education, technical education, health education, physical education, vocational education and so on. This page concentrates on vocational education. Vocational education is a form of education focused on direct and practical training for a specific trade or craft. Vocational education may come in the form of an apprenticeship or internship as well as institutions teaching courses such as language, cooking, hobbies, gardening, medicine, architecture etc.
There are also online vocational courses though which society can learn and earn without any extra cost. Here is a list of some of the job oriented free courses available for interested individuals. Please note all the courses mentioned below are third party courses and we do not vouch for the content or data provided by them.
Please Note: All the courses mentioned below are third party courses and are free as per their website on Oct'15. We do not vouch for any changes in the cost of the courses as it may change as per the convenience of the vender.