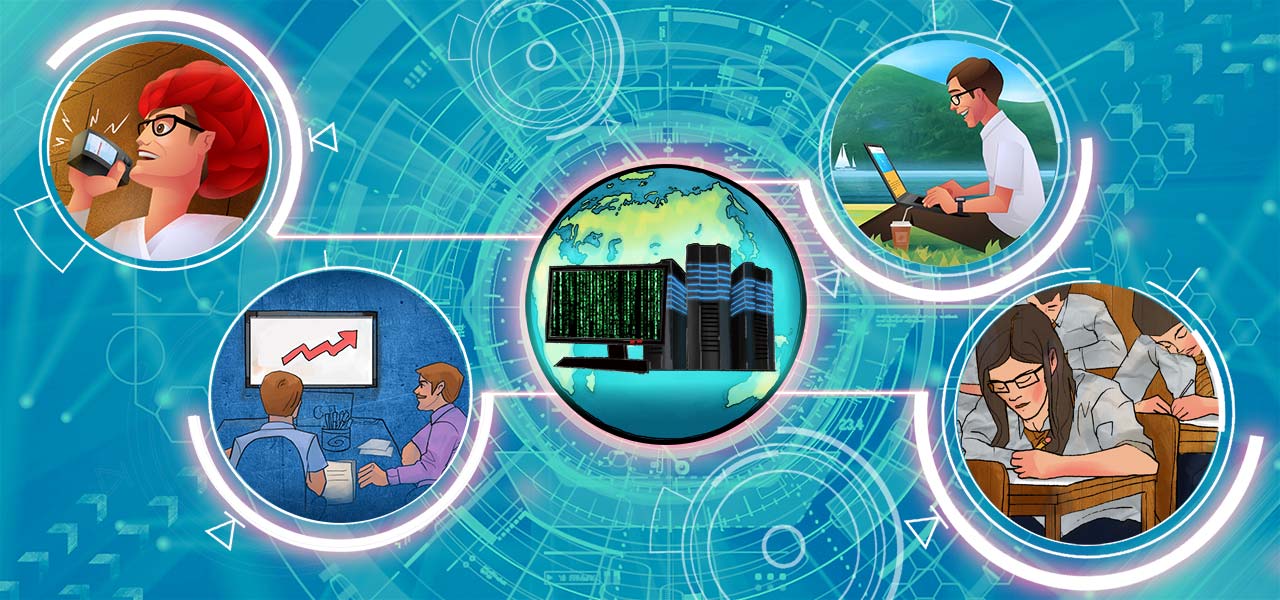 Learning Management System
Combined LMS

General

*This demo is a self running video version demo of our CLMS which shows all the features of both elearning LMS and Classroom LMS.

New LMS Admin

*This demo is a clickable HTML5 version demo of our Latest LMS

New LMS User

*This demo is a clickable HTML5 version demo of our Latest LMS

Elearning LMS

*This demo is a self running video version demo of our Robust Big Elearning LMS.
Social Networking Learning (Under-development)
Lms transition, Course Update Services and Help Desk
Low-Cost Learning Management System (LMS):
We are one of the leading learning management system (LMS) providers in India with service experience of over 16 years. Our fully customizable, secure, fast and robust eLearning management system (LMS) has been installed in more than 14 onsite locations and numerous on Hosted Servers. These are Airtel, Avaya Global Connect, Xerox, IIT Delhi, ICI, Reliance Life Insurance, Reliance General Insurance, ICICI Bank, Bharti Infratel, Hindustan unilever etc. Also, there are modules on simulation working at ICICI Bank which is a LMS by itself. Our extensive experience as an LMS providers acts as a solid base for providing software learning solutions to train people and leave a long-lasting effects of learning for small, medium, large organization or a training company. Our elearning management systems (LMS) is also integrated with a strong certification or assessment engine to access the learning gaps of the learners with pre-setted guidelines. These test helps reinforcing the new information learnt and records the learner's progress. Our secure elearning management system easily handles data exchange of over lakhs of learner with 99.5% of Uptime. Some of the core features of our elearning management system (LMS) are:

Customizable
Fully custimizable as per the need of the client with branding and design guidelines.

Robust Reporting
Very easy interface and robust reporting to access the gaps of knowledge in the learner.

Responsive Design
Designed to run on any device (Desktop, Tablet or Mobile) with minimum re-sizing, panning, and scrolling.

Secure Platform
Already handling huge data exchange with high number of learners.

Scorm Complaint
Complaint to run all the modern era courses effortlessly.

Payment Gateway
Payment gateway features can be integrated easily on the requirement of the client.
Our LMS is a perfect blend of old style secure learning software with new style responsive design and has helped clients win many accolades and awards.
Reliance General Insurance
| | |
| --- | --- |
| | Click to view the demo. |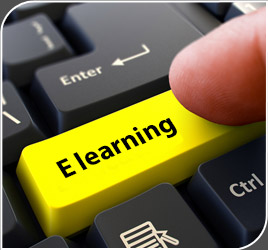 Delivery of e-learning (Educational)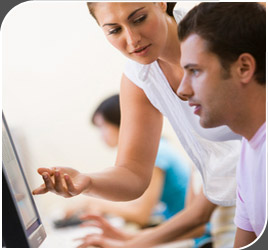 ILT / classroom management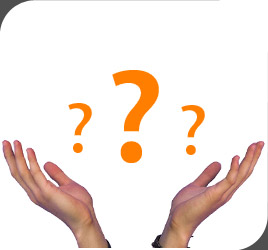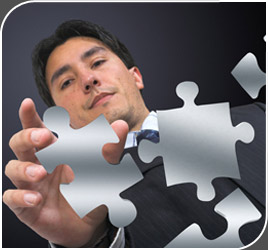 Skill competency management
System works on a skill map for various functions in the organization
Skills inventory is also maintained for each member
Skill gaps are presented to the users
System proposes various training programs to cover the skills gaps and allows online nomination requests
Users attendance & performance in training programs updates his skills inventory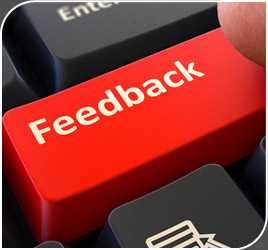 Classroom Nomination and Feedback System for Hindustan Lever
Intranet based Leadership program nomination system
Designed for top managers who will come as a team for program nomination
System allows the participants to invite 360o Feedback from their colleagues
Auto-mailers on nomination status, feedback requests, etc.
Admin backend for maintenance of programs, participants, feedback questionnaire, etc.
MIS on program participation, participant 360 o feedback, etc.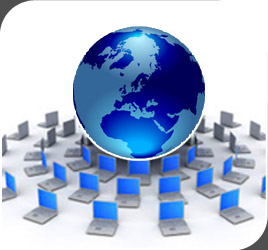 Internet based Performance Measurement system to effectiveness of training being provided to Distributors' Sales teams
Physical training delivery being carried out by an independent agency, with a over 4500 trainees and about 300 trainers
System allows multiple levels of access for Hindustan Lever managers & Training agency users
MIS for different managers within both the set of application users
Over 50+ reports on various business parameters
Auto-mail facility for key business reports to various Business and Profit Center heads
System in use for over one and a half year
Has received very high acceptability and success across all levels of users and management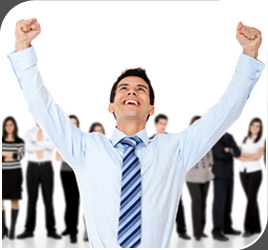 Maps competencies for various organizational functions and designations
Competency matrix of all individuals is maintained
Competencies of any individual can be updated any time
Output on succession plan is generated in the form of sorted list of eligible individuals
Gaps, if any, are highlighted for a succession decision to be taken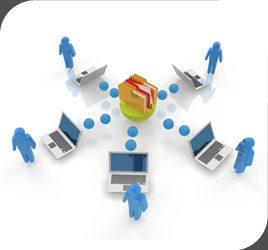 Tool for managing ongoing projects
Multiple projects, multiple role definitions
Date wise tracking of activities across projects
Effort versus budget tracking
Project plan shifts, delays with reasons
Graphical reports on time spends – project wise, resource wise
Output in XLS, RTF, DOC formats for convenient reuse & maintenance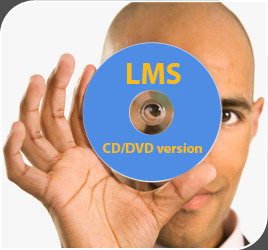 CD based multi-course delivery platform to cover the user population that is not on the Intranet
Open-ended backend that allows courses to be viewed the same way as are available over the Intranet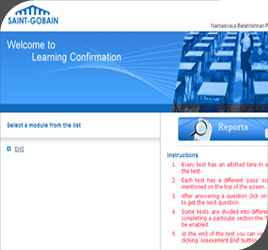 Certification Engine (Stand Alone) – Saint Gobain