Enhance your English is a readymade Elearning course that helps improve written and verbal English for effective business communication. It has several episodes with increasing levels of difficulty, which help in enhancing English in a step by step manner. After completing each Episode, there is a test to put the learning's into practice.
With more than 10 hours of audio, hundreds of graphics and illustrations, many stimulating interactions and examples specific to Indian culture, Enhance your English will help you:
Know how to speak right
Know how to speak clearly
Know how to speak professionally
Know how to write correctly
So that you can have more meaningful discussions and can communicate more effectively with your friends, colleagues or your clients.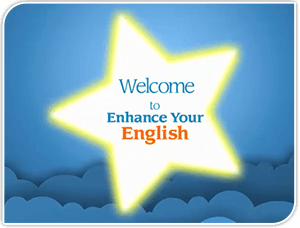 Click here to view the demo

Enhance your English covers a range of topics such as proper greetings and introductions, avoiding confusing words and phrases, proper pronunciation, writing emails & notices, reducing written mistakes, improving vocabulary, dealing with collegues, giving a presentation, negotiating, conducting conference calls & meetings, resolving conflicts, lunch with customer etc.
Module 1: Common Mistakes
Content covered under this Module 1 are:
Common greeting and introduction bloopers
Improving clarity of language: Reducing the dominance of vernacular language on English
Common errors while pluralizing the words
Module 2: Effective Communication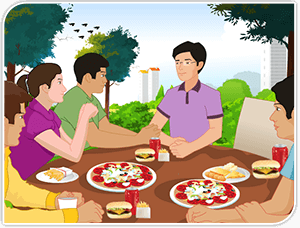 Content covered under this Module 2 are:
Past Tense
Confusing Words
Redundant Words
Mispronunciation of Business Words
Module 3: Email Writing Skills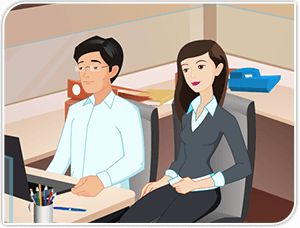 Content covered under this episode 3 are:
Effective Subject Line
Proper Salutation
Well Framed and Formatted Email Body
Proper Closure
Module 4: Effective Writing Style
Content covered under this Module 4 are:
Spellings and punctuation errors
Redundant words
Homophones
Effective writing style
Sentence construction
Module 5: Articles & Connectors
Content covered under this Module 5 are:
Articles
Connectors
Comparison words
Module 6: Language Quality
Content covered under this Module 6 are:
Enhancing vocabulary
Using transition words
Using idioms / idiomatic expressions / phrases
Brevity
Module 7: Communicating Professionally
Content covered under this episode 7 are:
Regular Office Communication
Giving a Presentation
Lunch with a customer
Resolving conflicts
Dealing with a Collegue
Negotiating
Conducting a Con-call
Giving Feedback
Lunch with a Customer
Persuading Person
Module 8: Communicating in Common Situations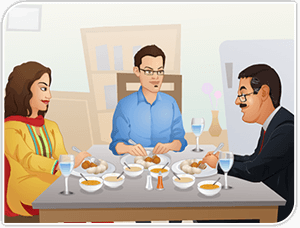 Content covered under this episode 8 are:
Having people over for dinner
Visiting an ailing aunt
Go on vacation
Attending a family wedding